Maestro Leonard Bernstein
I learned at a young age to love, respect and convey tradition-bearing music. Some of the greatest conductors and performers contributed to my basic musical development. (above mentioned Maestros) Worked in various symphony orchestras worldwide. 1972, 1973 and 1974, as the only Scandinavian trumpet player who qualified for the "World Orchestra" of Jeunesses Musicales. The orchestra, lead by the greatest maestros in the world, (above) toured in Europe, US, Canada and Israel.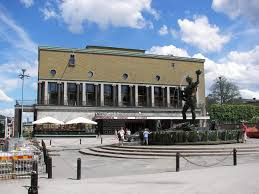 Between 1975 and 1980 I worked as conductor, composer and musician at The Main Dramatic Theater of Gothenburg and other artistic institutions. From 1980 and onwards I have chosen to work strictly as a free lancer. As an independent artist Igot experience from different resorts:
Baroque Concerts, 1974 – 1982 in Dalsland-Sweden, Prof. Bengt Eklunds Baroque Ensemble. From left: myself, Kaj Nystrom, Torbjorn Hultmark, Martin Soderlund, the organ player BoUrban Nordgren, Professor Bengt Eklund, Agne Beckung, Helen Bengtsson, Lars Eriksson, Eber Akesson, Agne Jansson, Magnus Johansson, Borge Westerlund and Claes Willig.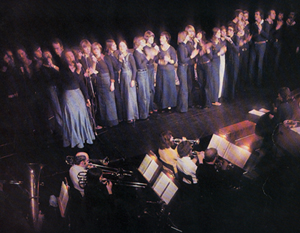 Division leader and trumpet player with the great Chorus  – Worldwide.
Europe tour, with another 2 full-time Albert Halls / London with Cliff Richards in 1974

Film score production, Tal&Ton, Gothenburg 1979:

Preforming with:

Jan Peter Big Band – US tour 1974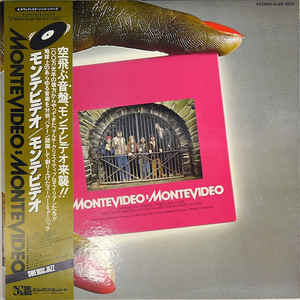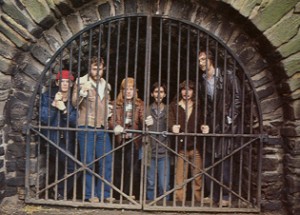 Montevideo" – record labels JUPITER INDUSTRY. JAPAN – world wide rights.
With Ulf Wakenius, Hasse Ohlsson, Tomas Fanto, Matz Nilsson, Anders Kjellberg, Mikael Andersson, Kent Helgesen and Jan Forslund.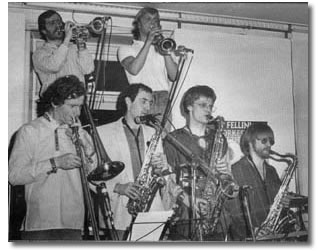 The horn section of M`Bango X (Fela Kuti Afropop) – Heavy Afro Pop / Fela Kuti 1980. Bottom line from left: Harald Stenstrom, Olle Niklasson, Mats Eklov and Bert Lloyd. Top line from left: myself and Magnus Johansson.
And along others;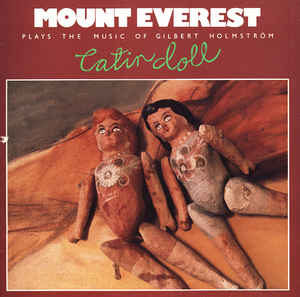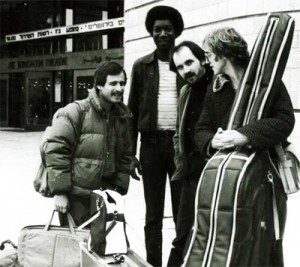 Jerusalem Jazz Festival 1982 with Leroy Lowe, Sergei Muchin and Lars Jansson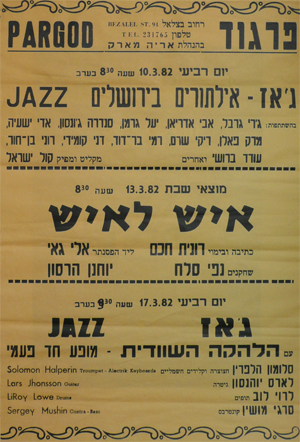 ..and a gig at the Club Pargod – Jerusalem.
.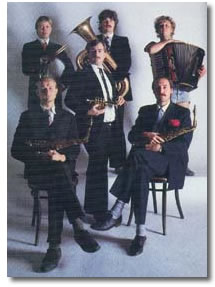 The Circus Orchestra of Olle Niklasson 1983.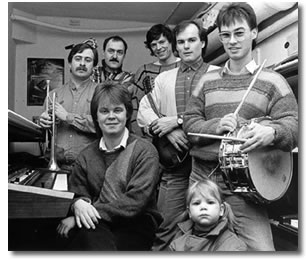 After Shave & Galenskaparnas Orchestra 1985. In the front – my daughter Sara (2 years old)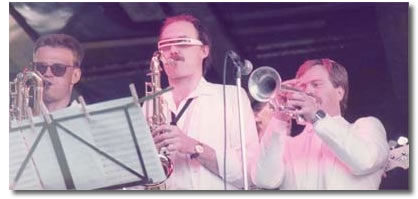 Mats Eklöf, Olle Niklasson and myself – the Horn section "The Screamers".

AESTUS – a Art movie for SVT 1986. Prod. Ulf Aldevinge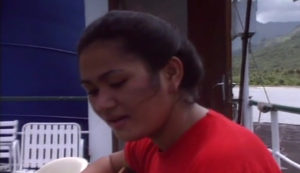 On Way Tahiti – a DOC movie for SVT 1991. Prod. Ulf Aldevinge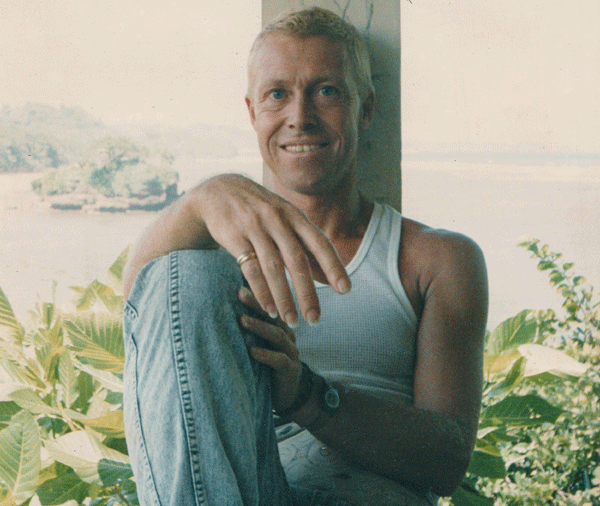 Film scores to Ulf Gadds AESTUS. Ulf passed away 2008.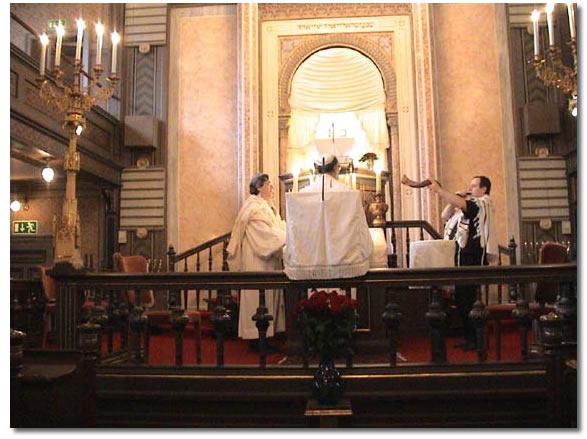 Shofar playing on Rosh Hashana/Jom Kippor.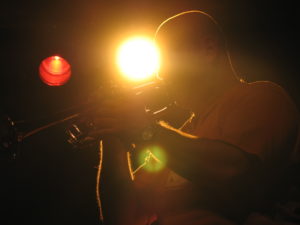 Viva Las Vegas gigs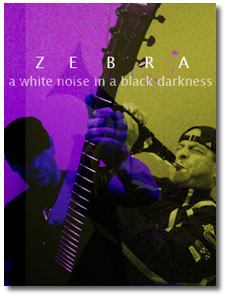 Starting up ZEBRA SYNDICATE.

Developed my electric trumpet playing with MIDI blower MDT.

The Dynamo Horns – the most widespread horn section in the samplist's Universe…as we know it,,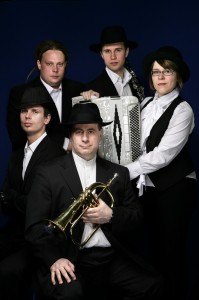 Salomon Helperin Yiddish Salsa Band.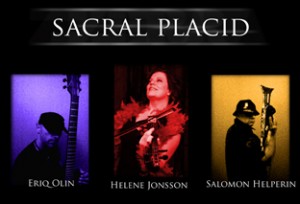 Sacral placid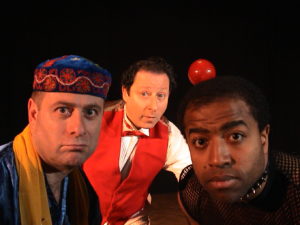 KOHELET; Act III – My self, Harry Goldstein and Phax Ahamada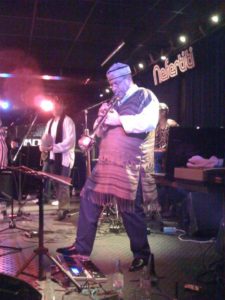 Zebra Syndicate at Nefertiti


Cantor Louis Garb and Cantor Laszlo Pasztor, soloists and the 2 chorus, 5 shofar payer, 12 brass and 2 harps, in opus 107. At 150 Anniversary of The Synagogue at Goteborg 2005.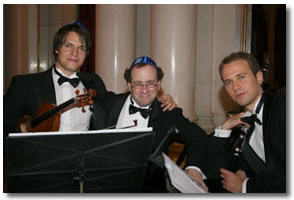 Klezmer trio with Max Wulfson and Jonatan Jonsson. At "Borsen" 2005.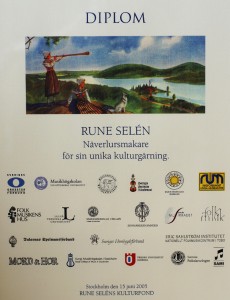 Started Rune Seléns Culture Fundation – 2005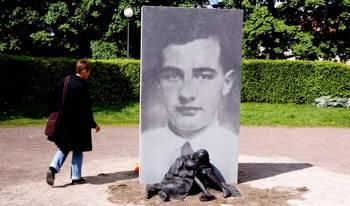 The City of Goteborg's Monument over the Raul Wallenberg, May 23, 2007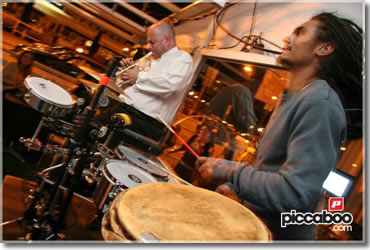 Summer gigs 2007 with Said Belhaj at Bersa.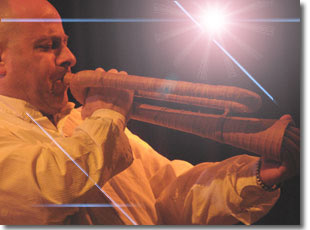 Folk music Festival at "Stallet", Stockholm 2007.

The 2007 Hasselblad Award Winner Nan Goldin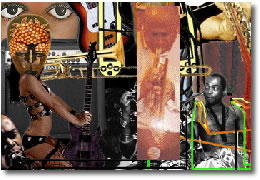 Africa pop alá Fela Kuti with M´Bang X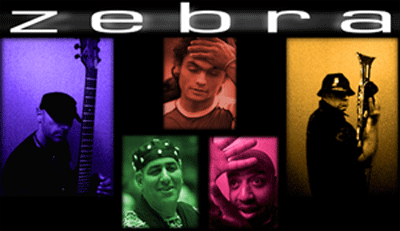 ZebraSyndicate at Nefertiti 2008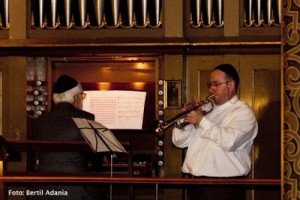 Memorial Day of The Holocaust.
With Bengt Nilsson at the Synagog of Goteborg 2009.

Mimers Trumpet Festival 2009

WordWideWindEnsemble, concert at Gothenburg Cathedral 2009. Said Belhaj – didgeridoo, hunting harp. Roy Andersson – shells, barks. Sam Helperin and myself – alp horn, duduk, zorna and shofar horn.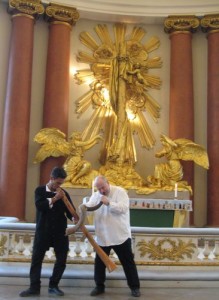 a lot of gigs with Said Belhaj …the Gothenburg Cathedral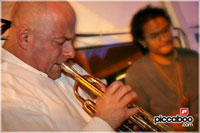 or club gigs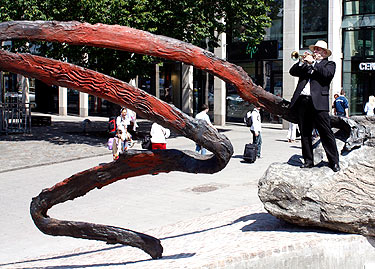 Playing at the artist Claes Hakes pice of art, Central Station of Goteborg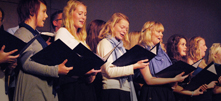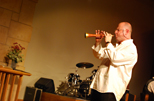 Klezmer project with Kulturskolor in Sweden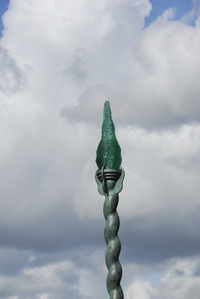 The City of Goteborg Monument over Holocaust 2009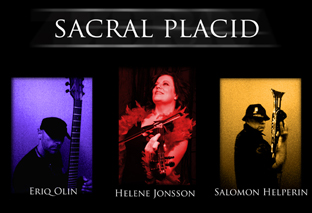 Sacral Placid July 2010 at the Gothenburg Cathedral article 2010-GP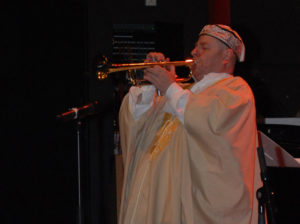 European Jewish Federation Conference in Budapest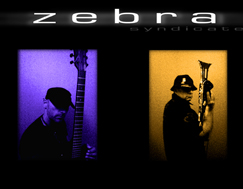 Sacral Placid – church gigs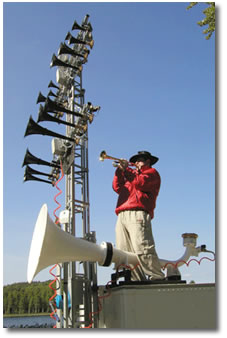 Inauguration of Water Environment Authority 2011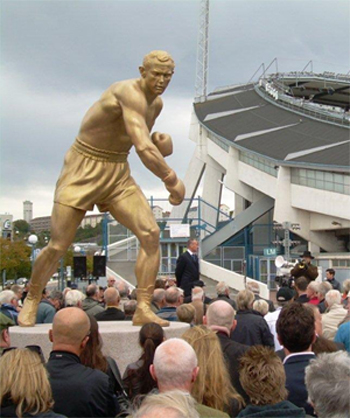 Ingemar Johansson – the sculpture was inaugurated Saturdag 17 September 2011 at The Ullevi Stadion, The Ingemar Johansson Plaza, Gotheburg. With trumpet and Tyfonorgan.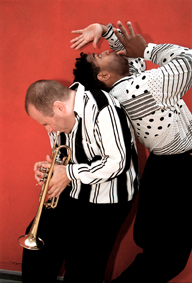 Cultural feast in Gothenburg 2012 with Phax Ahamada

West Got Barkhorn Blowers – at the Opera 2012
Rune Seléns Culture Fundation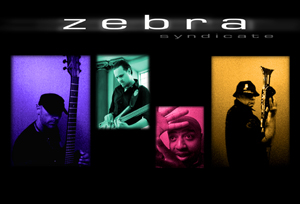 ZebraSyndicate – Live at Nefertiti okt. 2012.
With Eriq Olin -guit. Negar Zarassi – voc. Alex Gabay – bass and Phax Ahamada – dance.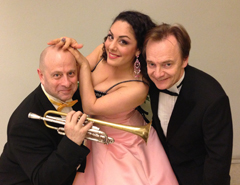 Negar Zarassi and The Orchestra – concerts and event gigs in Sweden 2012.

…and opera duo – Puccini..at Annedals Church – Gothenburg.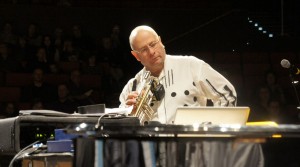 Mimers Trumpet Festival – Kungalv, Sweden.




Rune Seléns Culture Fundation

With Nils Landgren – the receiver of the Barkhorn of The Year 2013,  August 17, Opera of Gothenburg.

With Phax – "MoveByBike" – Gothenburg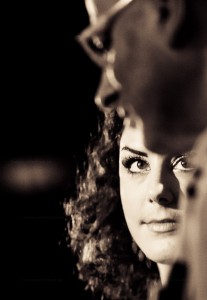 Gigs with Negar Zarassi, as duo or with ZebraSyndicate.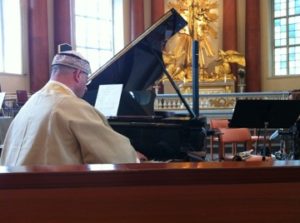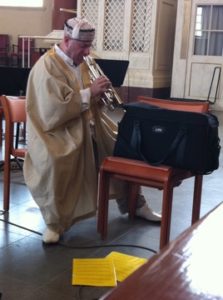 Solo Concert of the Gothenburg Cathedral.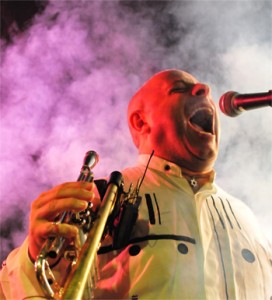 Klezmergig – Gothenburg April 2014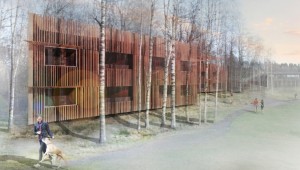 May 9, 2014 Inauguration ceremony – the linking of existing conference building (Gert Wingårdh) with the new hotel building. The owner – The Family of Brandstrom with Jonas as a driving engine, expands this his idea with Öijared resort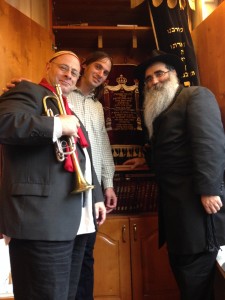 New Tora in Chabbad-house of Gothenburg – 2014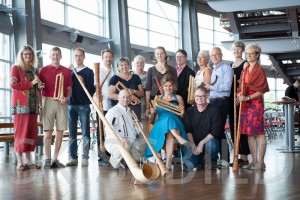 10 Year Anniversary of Rune Seléns Culture Fund.
At The Opera of Goteborg – 2014.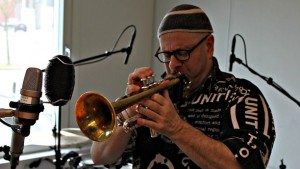 A fruitful Klezmer project springtime 2015 in Jönköping / Sweden. In Huskvarna and Dalviks churches with their choirs and local musicians. Produced by my friend Linda Sandstrom. A blessed musician and conductor. Happiness, Yiddischkeit  – The power of Music with Adonays spiritual guidance. Local Radio SR Interview ( in swedish )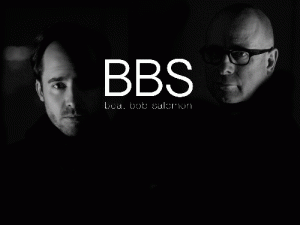 2015 a new concept – BBS; BeatBobSal. A duo project with Robert Malton, electronic dance and lounge music with catchy brass for both tough clubs and softer events / lounge gigs. Lounge lineup – Lobby54.com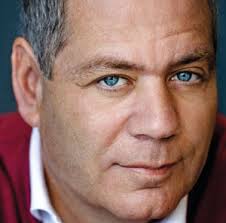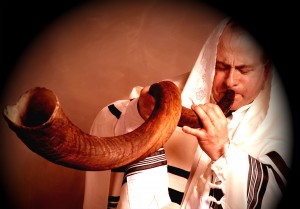 Klezmer weekend in Jönköping with Stefan Einhorn – feb. 2016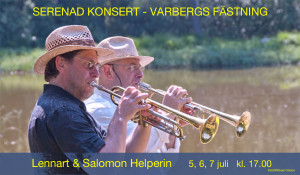 Summer gigs with The Helperin brothers
Varbergs Fortress – 2016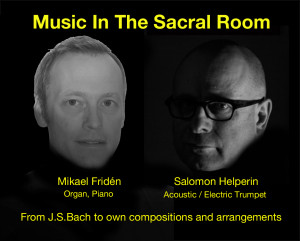 The Gothenburg Cathedral duo.
Sacral music – Gothenburg Cathedral, 2015, 2016, 2017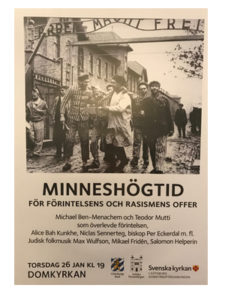 Memorial ceremony of the Holocaust in 2017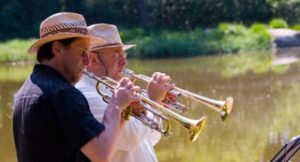 Serenad Conserts at Gunnebo Castle and Gardens 2017

Consert with MBO 2017-10-21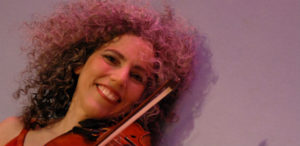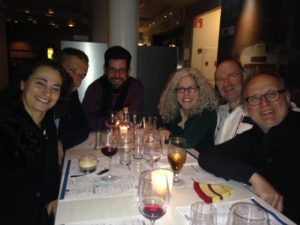 Concert with Alicia Svigals the World Culture Museum in Goteborg, 2018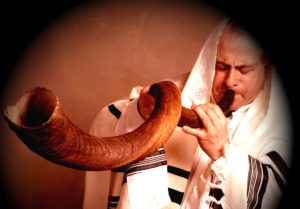 Israel's 70th anniversary Israel's 70th anniversary at NIMBUS, May 2018 / Iyar 5778 Association of Swedish Israeli Friendship Confederation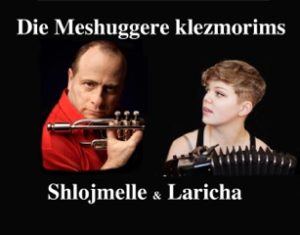 New collaboration with Larisa Ljungkrona.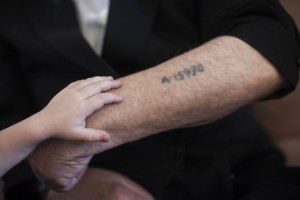 Holocaust Day 2019. This year, the first time no survivor could give a personal testimony. Let's never forget!The new organ is fantastic!

Varberg StumFilmsFestival 2019-download mov1.
A completely unique art event, a silent film festival in Varberg 23-35 May 2019. Student films together with two Buster Keaton and the legendary "METROPOLIS" by Fritz Lang. Large orchestra at Varberg's Theater (pictured), small ensembles at café shows and a special Metropolis-ensemble of 11 musicians-readers, students and signed. Specially composed music for all 8 movies of my self. Great joy ! –download mov.2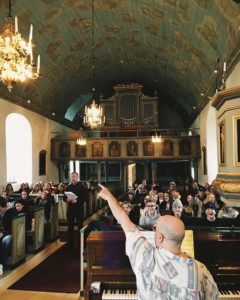 Rehearsals for the Holocaust Memorial Day – Landvetter Church.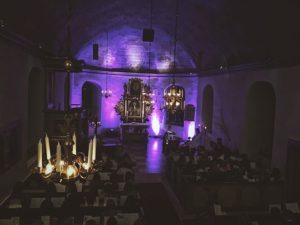 Every 27 Januari, Holocaust Memorial Day, became a magical moment – We must never forget.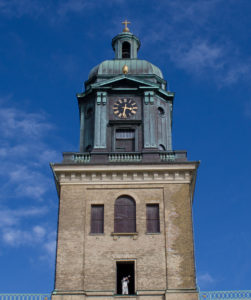 Tower Music in the Cathedral Gothenburg, since 2005. <150 concerts.
Gig with DreamCenters StreetStompers, and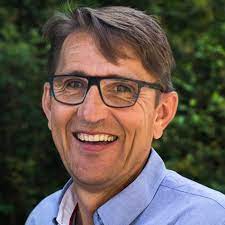 with Urban Ringbäck.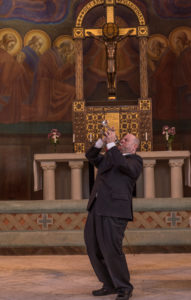 Göta Par Bricole, Göteborg.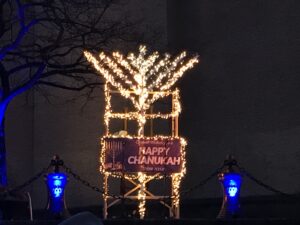 Chanuka with Chabad/Namndars at Götaplatsen, Göteborg.

Gigs with organ player Bo Urban Nordgren since 1971.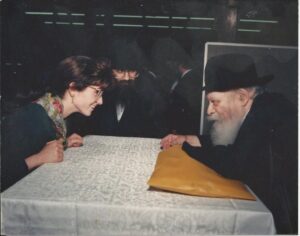 Lea & Alex Namndar; To be in the Rebbe's presence was to experience the pure joy of love of Hashem, love of Torah and love of every Jew. The Rebbe's teachings and inspiration live on forever.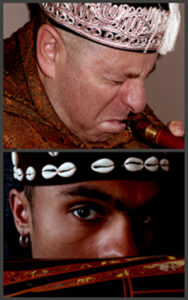 Summer gigs with Boana Said Belhaj – Bambaroui 2022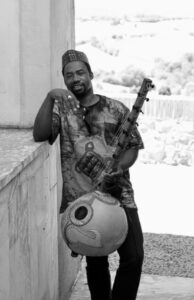 ..with Zaka Diarre

Rapp gigg with Sarettii… X 000 kids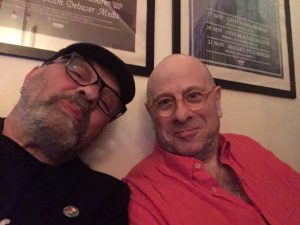 Summer gigs with Mikael Kazeff / Gud i Brallan / Dror Feiler

The Brass-section of the Göteborg Salon Orchestra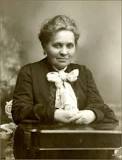 Concert together with Gothenburg Cathedral's Elfridakör. (Named after Gothenburg Cathedral's first Cathedral Organist. (Elfrida Andrée 1841-1929. She was the first woman in Sweden to be examined as an organist (1857−60) and to become a Cathedral Organist – in 1867 she took up the position in Gothenburg Cathedral and held it until her death, )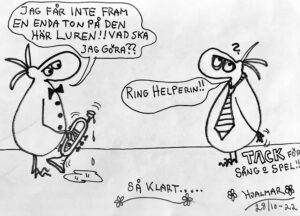 Comment from my good old french horn friend Hjalmarsson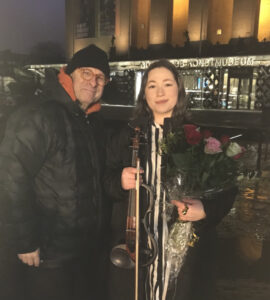 Chanukah 5783 (2022) Götaplatsen, Gothenburg, with a new acquaintance – violinist Sacha.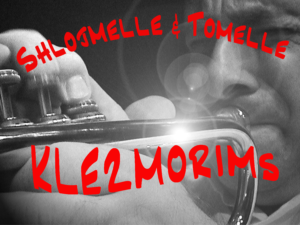 A new constellation – Shlojmelle & Tomelle (jidd: Salomon& Tomas), a trumpet and bass duo together with my childhood friend Tomas Ferngren.
Photo © Tomas Ferngren, Kristin Lidell, Shlomo Lewi, BBS, Mikael Olsson,
Robert Malton, Thore Rodelius, Peter Olovsson