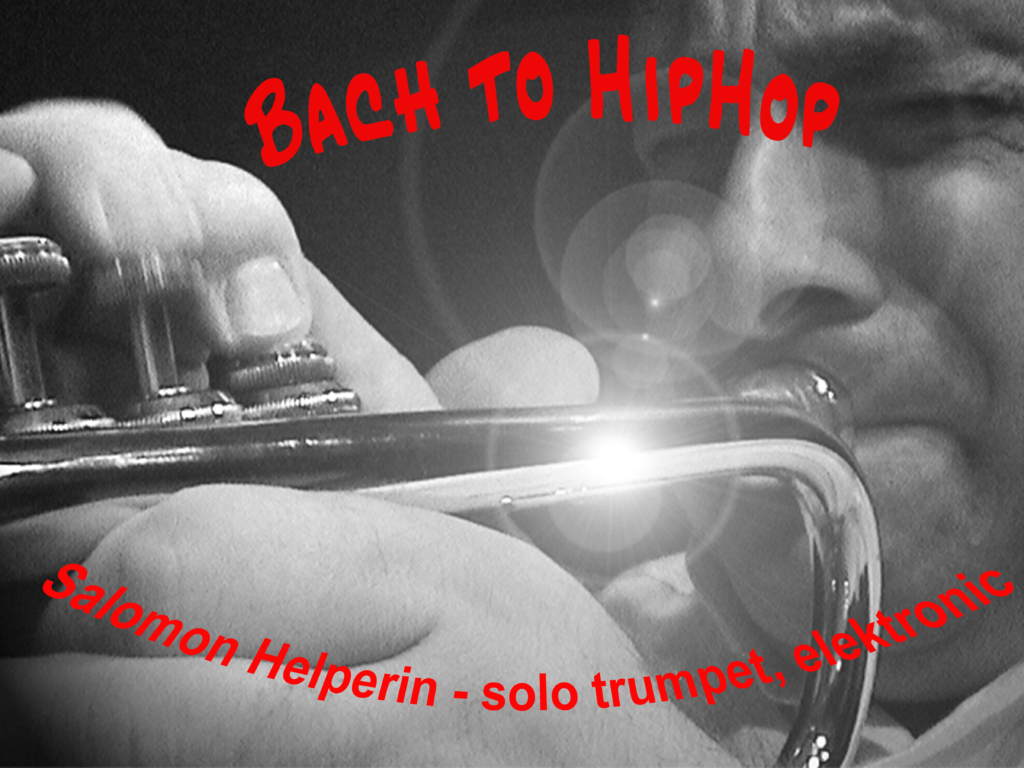 From Bach to Hiphop – a program where the Western cultural tradition meets contemporary dance music.
In this concert program I summarize my life's journey, I have traveled through different cultures and musical styles. In addition to around 100 concerts with various symphony orchestras, during e.g. Leonard Bernstein I have worked exclusively as a freelance artist internationally.
From baroque concerts in churches with prof. E. Tarr goes to festivals with the rapper Saretti.
Audience from a few tens <100,000.
My music is based as much on Palestrina counterpoint as on EDM (ElectronicDanceMusic).
All from my Jewish perspective.
After my studies with Professor Edward Tarr, the Conservatory of Music in Basel in the 1970s, I played a lot of baroque improvisations on mainly the piccolo trumpet. Then I became curious about the music that began to emerge in the 70s and 80s in New York. The components of hip-hop culture are 1/ Dance (breakdance) 2/ scratch (a DJ performed rhythmic variations by "playing" with a record player) and that 3/ the vocal part consisted of rhythmically performed ready-made and improvised texts that were mainly "spoken" but sometimes had melodic interwoven vocal loops. 4/ Graffiti is also part of Hip Hop culture.
Everything goes under the name EDM-ElectronicDanceMusic.
EDM has now developed in many different ways with a number of different names. Even without "hateful texts" such as political comments and positions.
I basically used the basic musical rhythmic structures of EDM and use older European Jewish melodies. In addition, I have as a consistent theme, with or without vocal expressions, texts from the Jewish liturgy. (Ex. Psalms 23 and 24).
The sound image varies depending on the acoustic conditions of the Concert hall
I have found a flexible expression that fits well both on large outdoor stages and in the sacral room.